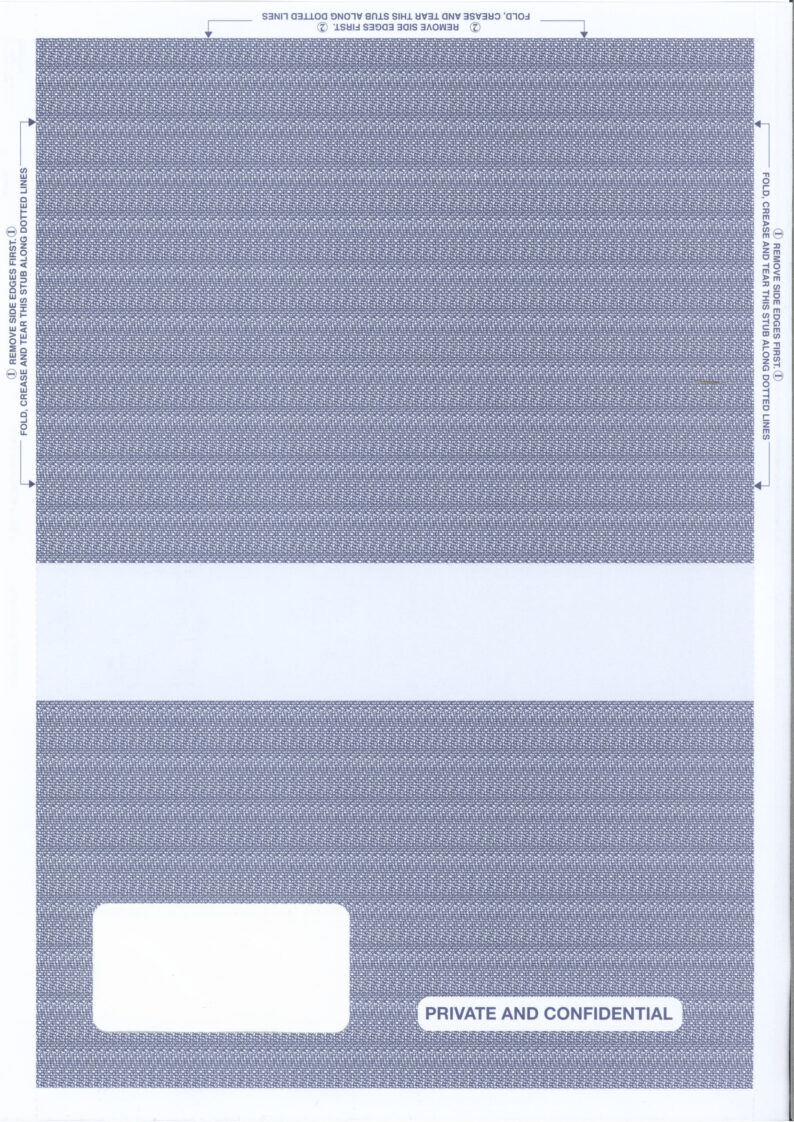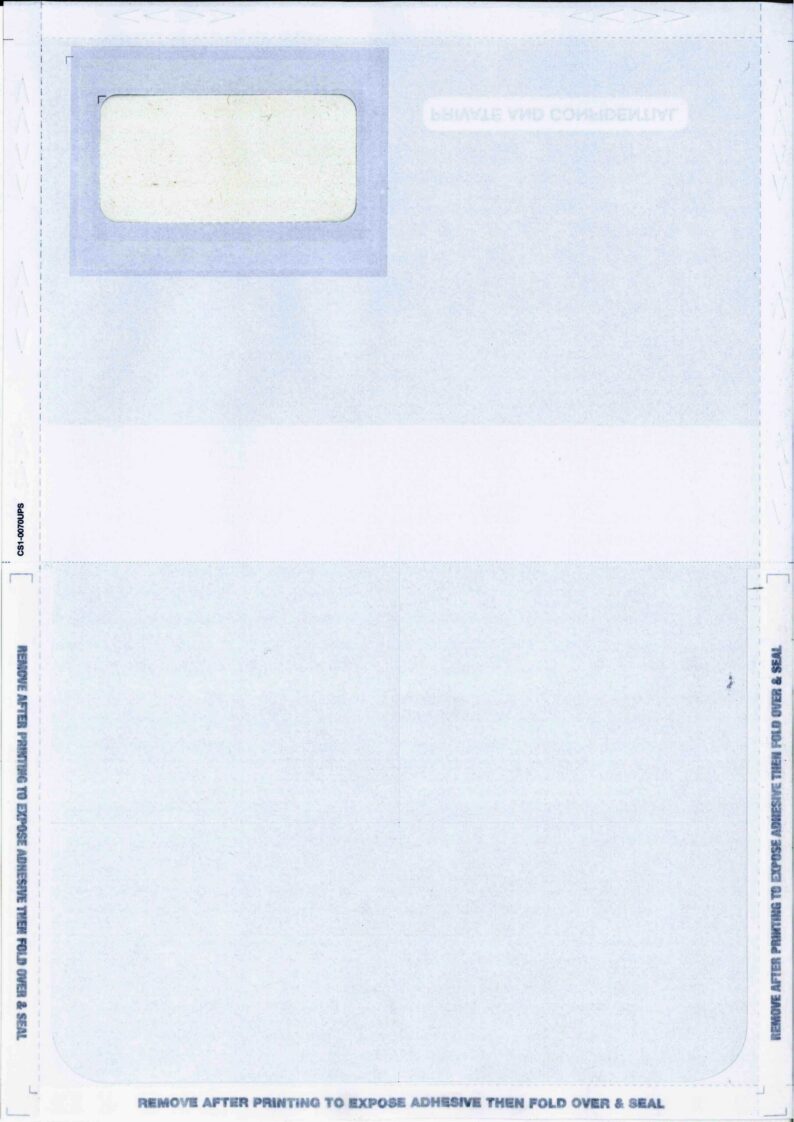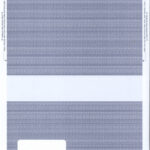 PADFPS – PEEL & SEAL LASER MAILER WITH FRANKING STRIP – VARIOUS PACK SIZES
From: £28.75
TAPE SEAL VERSION OF THE POPULAR PADF SELF SEAL FORM.
ALSO CALLED CS1-0070UPS.
ALSO SUITABLE AS A PEGASUS PAYSLIP or INTEX PAYSLIP  or KEYTIME PAYSLIP
NEED AN ENVELOPE TO INSERT OTHER ITEMS WITH YOUR PAYSLIPS TRY OUR NEW PADENV
Select the pack size below – the more you buy the more you save!
Frequently Bought Together
Description
Additional information
Description
PADFPS – PEEL & SEAL LASER MAILER.
WITH STANDARD HATCHING AND FRANKING STRIP – PLAIN INSIDE. 
PADFPS Peel & Seal Security Laser Forms – Mastermailer compatible.
ALSO KNOWN AS CS1-0070UPS.
A4 size – 210 x 297mm.

With a franking strip on the outside for ease of mailing.

Plain A4 sheet with a window inside.

1000 sheets per box.

These forms are not suitable for inkjet or dot matrix printers.

Just print, remove strips, fold and seal.

No envelope required . The window shows the address once folded.

THERE IS NO CARRIAGE CHARGE ON THIS ITEM (if your order value is over £50.00 in value). – see Delivery Terms & Conditions.
ALSO SUITABLE AS A PEGASUS PAYSLIP, INTEX PAYSLIP  or KEYTIME PAYSLIP.

Peel & Seal Laser Mailer alternative to FY99.

NEED AN ENVELOPE TO INSERT OTHER ITEMS WITH YOUR PAYSLIPS 

TRY OUR NEW PADENVPEEL & SEAL LASER MAILERPEEL & SEAL LASER MAILERPEEL & SEAL LASER MAILERALSO SUITABLE AS A PEGASUS PAYSLIP or INTEX PAYSLIP  or KEYTIME PAYSLIPALSO SUITABLE AS A PEGASUS PAYSLIP or INTEX PAYSLIP  or KEYTIME PAYSLIPALSO SUITABLE AS A PEGASUS PAYSLIP or INTEX PAYSLIP  or KEYTIME PAYSLIP 
Additional information
| | |
| --- | --- |
| QUANTITY REQ'D | PK 250 FORMS – £28.75, PK 500 FORMS – £56.50, PK 1000 FORMS – £84.00, PK 2000 FORMS – £166.00, PK 4000 FORMS – £328.00, PK 6000 FORMS – £488.00, PK 10,000 FORMS £800.00 |